Let Us Show You "Howie" Clean In 4D.
Celebrity Howie Mandel teams up with ISSA® to discuss cleaning in Hotels, Restaurants and Restrooms.
Clean floors, walls, ceilings, and air. Better, greener, faster, safer.
It's not clean unless it's 4D Clean™.
It's not clean unless it's 4D Clean™.
Clean floors, walls, ceilings, and air. Better, greener, faster, safer.
Commercial Cleaning Supplies: 4D Cleaning™ Only from CPI
1D
FLOORS
Super-absorbent i-fiber® professional microfiber mop heads clean 3X more surface area before needing to be changed.
2D
WALLS
Fully saturated, our thirstiest i-fiber® professional microfiber easily removes dirt and grime while eliminating drips and streaks.
3D
CEILINGS
Dry i-fiber® professional microfiber removes dust, dirt & bacteria from ceiling fixtures & crevices and keeps surfaces clean below.
4D
AIR
i-fiber® professional microfiber traps and holds tiny particles that harbor bacteria, making the air cleaner and safer to breathe.
4D Cleaning™ is:
Better. Get cleaner, healthier facilities with less effort, saving time and money.
Greener. Use less cleaning solution and still get a better clean.
Faster. Get more time to clean surfaces that may normally receive little attention.
Safer. Swap out dirty cleaning pads without having to touch them.
Learn more about 4D Cleaning™ from CPI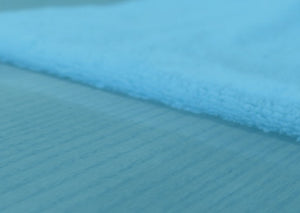 Microfiber
Innovative, intelligent microfiber – i-fiber® – from CPI features TRIO-split technology™. Used wet or dry, it collects and holds dirt, dust, and bacteria for a complete 4D Clean™ of any facility.

• Holds more cleaning solution without messy dripping.
• Attracts and removes dust, debris, and other small particles better than other cloths or dusters.
• Removes 99.9% of bacteria with no cleaning solution!
Learn More
Shop Now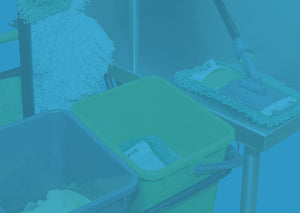 Janitorial Supplies
Made to work with i-fiber® mop heads, pads, and dusters to make 4D Cleaning™ even easier, CPI-designed handles, frames, buckets, and carts work seamlessly together to make tasks more efficient and productive.

• No-touch pad and head release systems
• Clean horizontal and vertical surfaces with one tool
• Color-coded grips to reduce cross-contamination
• Durable, lightweight construction
• All-in-one cleaning systems
Shop Now
Thank you for visiting our site and we look forward to working with you and our 4D Cleaning™ Systems.